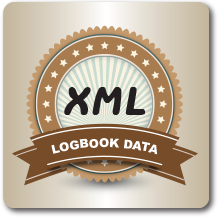 Our most popular subscription. In use worldwide, our XML Logbook Data gives realtime callsign lookups to most logging programs. It also provides the ability to upload/download your log files to the QRZ Online Logbook.
Once you've signed up for our XML Data service, you only need your callsign and QRZ password to begin using it with your logging program.
In addition to working with nearly every popular logbook program, our XML interface is programmer friendly too, just in case you want to write your own callsign lookup program. For programming information, please see the QRZ XML Interface Specification.
This subscription is Guaranteed to Work with your logging program. If it fails for any reason during the first 30 days, we will cheerfully issue a refund for the full amount paid.
Please note: for specific information regarding configuration and compatibility with your logging software, please contact the software vendor.